Cryo-Tech Industrial Company Limited produces tools & equipment for various industries
Cryo-tech Industrial Company Limited is a China based company. It is involved in the production of tools and equipment which are used in industries belonging to different fields.
With the emergence of advanced technologies and machines all kinds of work was made easy and efficient. This led to an increase in the number of industries that emerged in various fields. In all industries there are a number of tools and equipment that are required in order to maintain proper functioning of the industry.
Cryo-tech Industrial Company Limited is one such company that produces tools and equipments for the use of industries in different fields. It produces tools that deal with gases and LNG, such as tanks, trailers, etc. The company manufactures equipment according to the customers' requirements because different industries belonging to different fields have very different needs. They also produce equipment based on the capacity that is required to carry.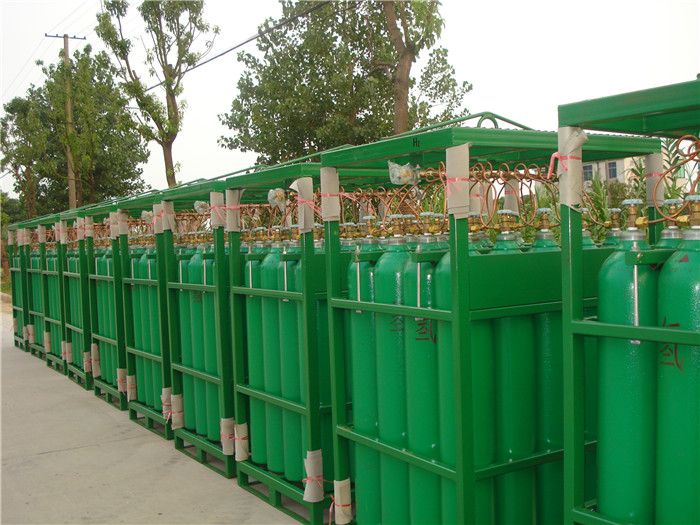 Cryo-tech Industrial Company Limited produces gas cylinder used in industries. It is important that the cylinders are made to perfection and are made with good material. Other important criteria could be the shape and capacity of the cylinder that should be taken care of in particular as it is these features that ensure safety. The presence of volatile substances and hazardous gases make industrial sites prone to severe accidents. Due to these reasons it is important to ensure that the tools and equipment used for the storage and transportation of substances within the industries must give priority to the safety of the workers in the industry.
Another product manufactured by the company is cryogenic centrifugal pump, which are used in industries. These are highly efficient and ensure a stable flow of liquid gases or other substances as per the needs of the industry. They include liquid nitrogen pump, liquid argon pump, liquid carbon dioxide pump, etc. They have a flow rate of 13-24 m3/h. While providing a stable flow, the pump contributes to the smooth functioning of the production process in whichever industry it is used.
Cryo-tech Industrial Company Limited produces vaporizer. The vaporizing rate depends on the requirement of the customer or industry that the product will be used for. It is used for liquid oxygen, liquid nitrogen, liquid nitrous oxide, LNG field, liquid argon, etc. The product includes a single vaporizer and filling skid. This product, like the rest of the products manufactures by Cryo-tech Industrial Company Limited, ensures efficiency and high quality output.
The website for Cryo-tech Industrial Company Limited has all the details and descriptions of the products manufactured by the company. Customers can also call the company's representatives, who are available all the time, to clarify their doubts pertaining to any of the products.
About Cryo-tech Industrial Company Limited
Cryo-tech Industrial Company Limited is a company based in China. It produced tools and equipment used in industries from various fields. To know more about it please visit their official website.
Media Contact
Company Name: Cryo-Tech Industrial Company Limited
Contact Person: Vance Fan
Email: [email protected]
Phone: +86-13884458586
State: Zhejiang
Country: China
Website: http://cryo-tech.com.cn